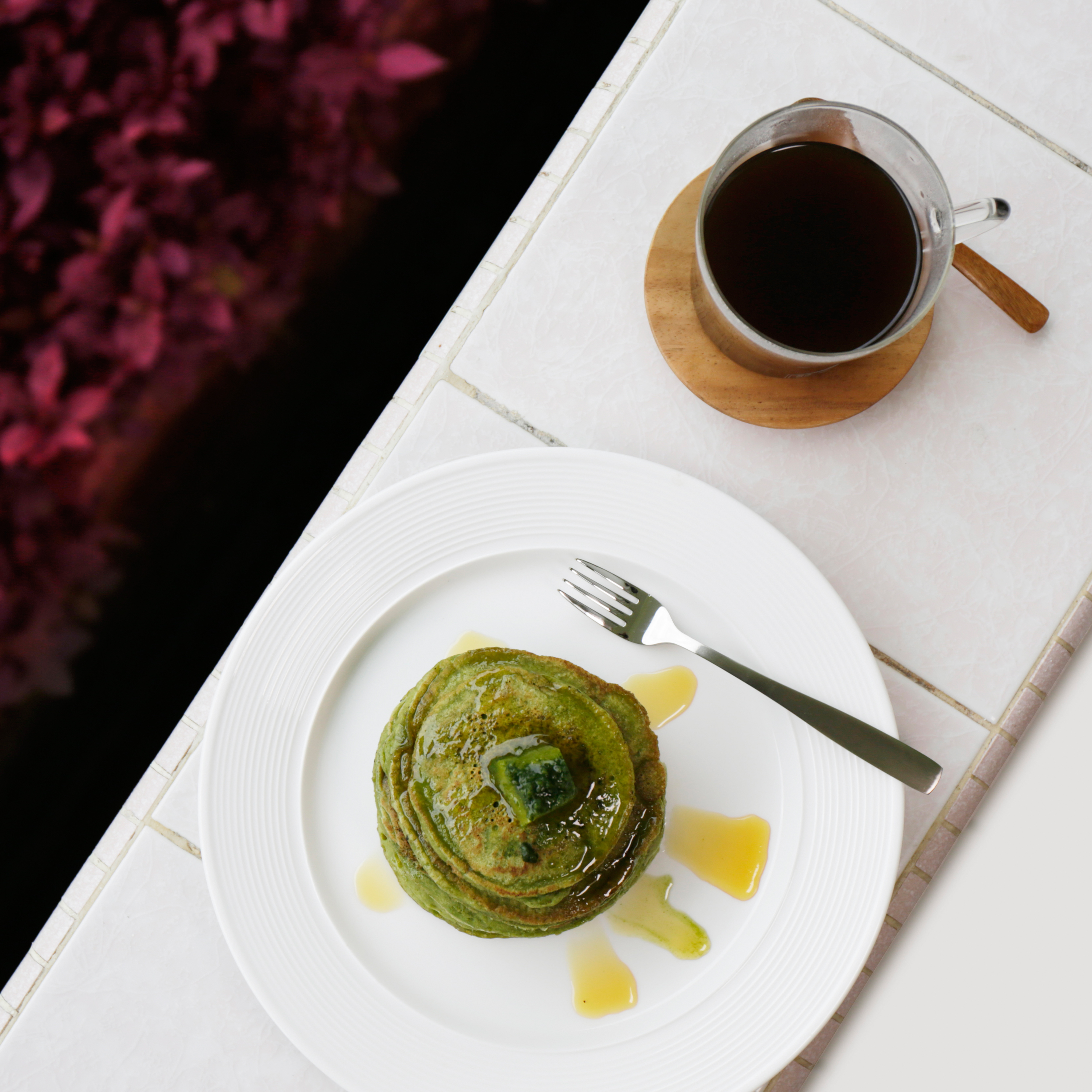 FLUFFY VEGAN MORINGA PANCAKES
Serves 4
Ingredients:
1 cup plain flour (alternatively, whole wheat flour)
2 tbsp brown sugar
1 tbsp baking powder
½ tsp salt
1 cup almond milk (or any alternatives)
2 tsp Mori Farm™ Moringa Powder
1 tbsp apple cider vinegar (alternatively, white vinegar)
Butter/vegetable oil
Honey or maple syrup
In Photo: Topping: Moringa Butter (Mixture of butter and moringa powder)
Method:
Sift the flour, brown sugar, baking powder and salt in a large bowl and mix until combined.
In a separate bowl, mix together the almond milk, apple cider vinegar and vanilla essence.
Make a space in the middle of the dry mixture and pour in the wet mixture. Whisk together until smooth.
Cover and let the mixture rest for five minutes.
Grease a non-stick pan with butter or vegetable oil and heat up to medium-high heat.
Pour approximately ¼ cup of the batter into the pan for each pancake.
Flip the pancake when the top begins to bubble and let it cook until golden.
Serve warm and top with honey or maple syrup!