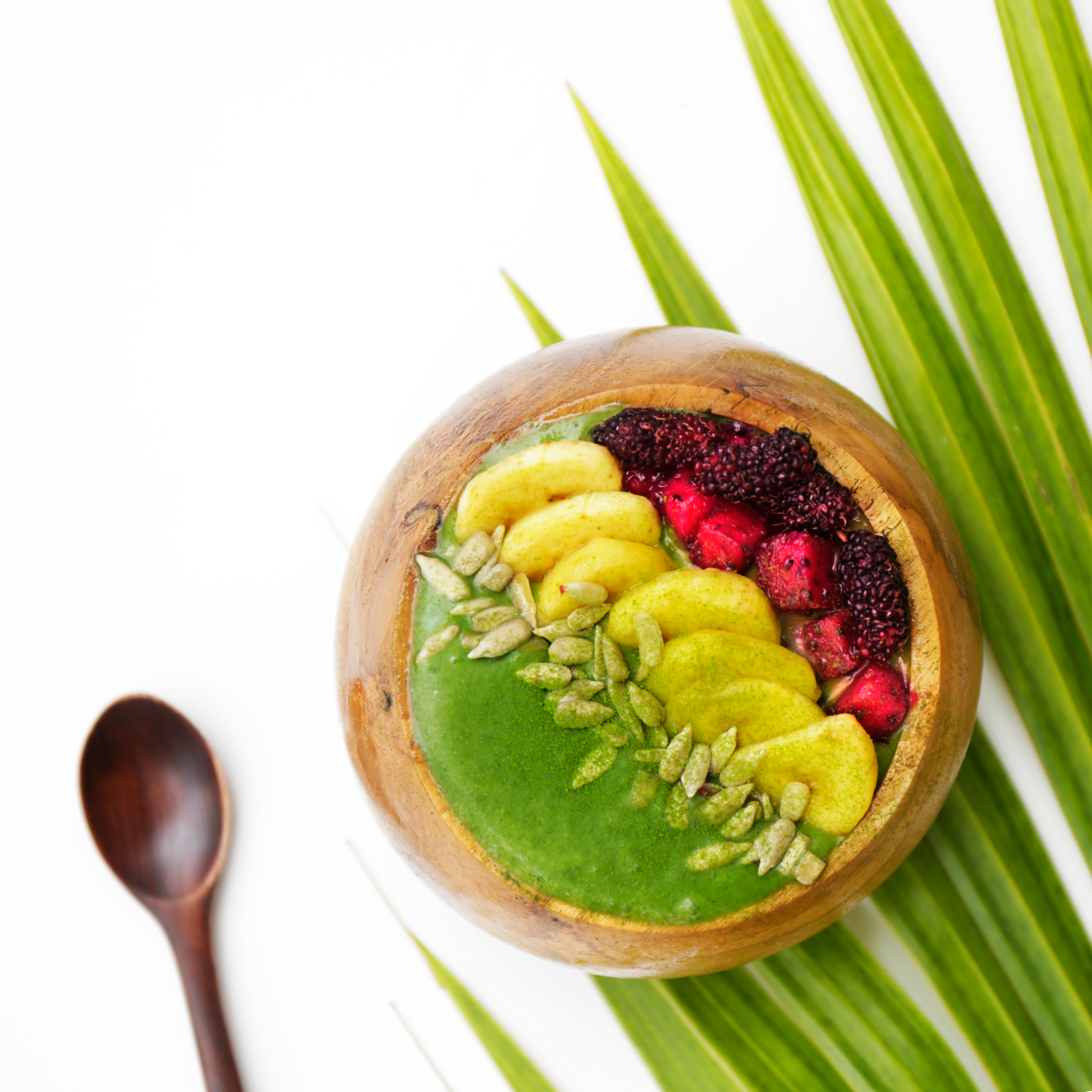 GREEN MORINGA SMOOTHIE BOWL
A perfect way to beat the heat and stay healthy at the same time. So simple to prepare, and if you are not into eating your smoothie please dont be shy to use a straw instead! All toppings were sourced locally!
Serves 1
Ingredients:
Base:
2 tsp Mori Farm™ Moringa Powder
1.5 Bananas sliced and frozen *we love using pisang raja, a local Bruneian banana (also grown by us)
1 cup spinach
3 ice cubes
1/2 cup almond milk
Toppings:
1 banana, sliced
Mulberries, washed
Dragon fruit, cubed
Sunflower seeds (Or any grain/nut of your choice)
Method:
Blend together the moringa powder, almond milk, frozen banana slices, ice cubes and spinach to make the base. Consistency should be thick and close to shaved ice
Pour into your smoothie bowls or containers/mason jars if you're meal prepping.
Arrange the toppings on top of the base as you like and enjoy!