MORI COTTON CHEESECAKE
Makes a cake of 6"
Ingredients:
Wet:
20g butter (unsalted)
100g cream cheese
85g whole milk
2 egg yolks
20g brown sugarDry:
1.5 tsp Mori Farm™ moringa powder
25g cake flour
10g corn flour
For Egg White whipping
2 egg whites
½ tsp lemon juice
40g brown sugar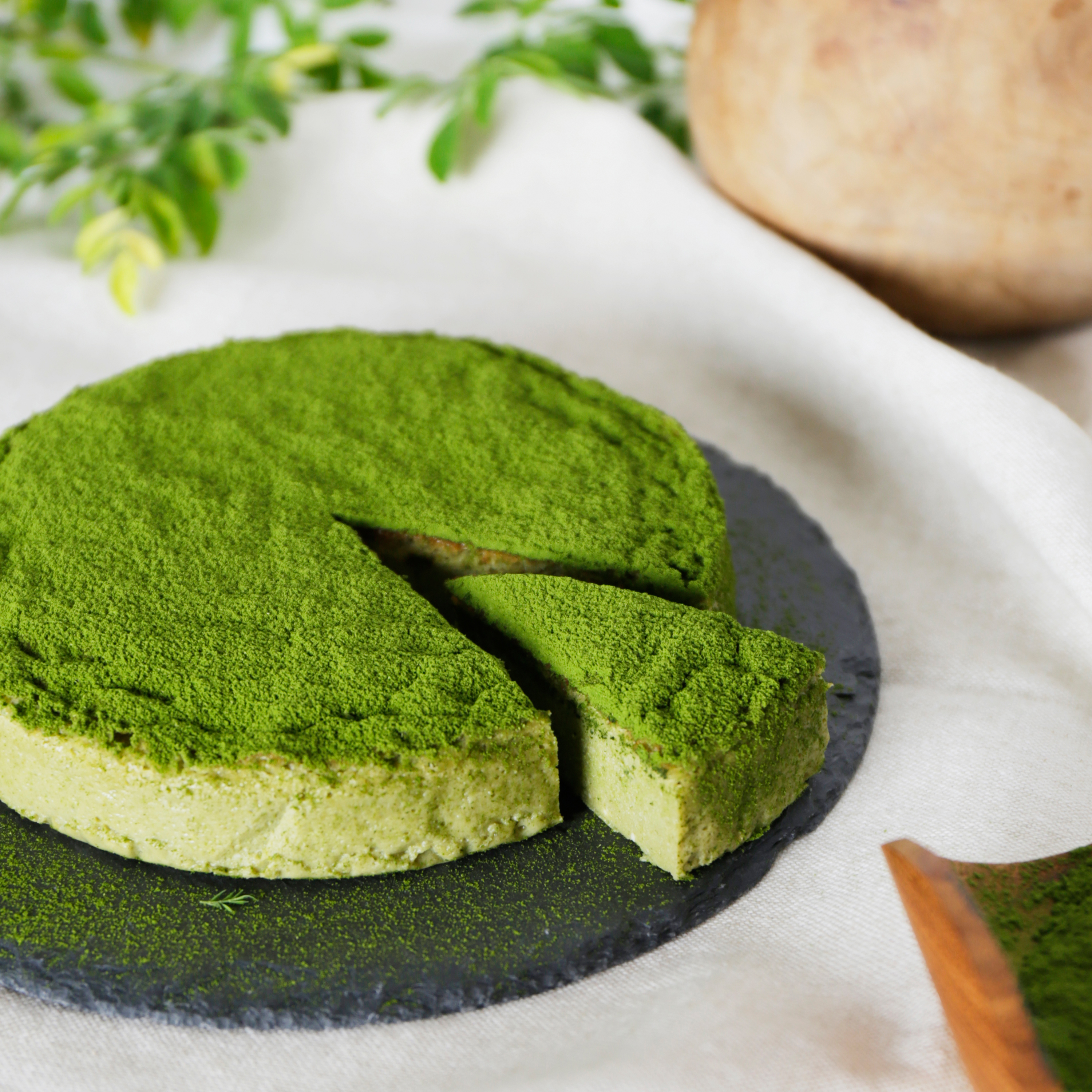 Method:
Preheat oven to 180°C.
Grease cake tin of 6" with butter and line with aluminium then baking paper. grease over and set aside.
Sift all dry ingredients together: moringa powder, cake and corn flour
In a saucepan fill with water and double boil on low heat cream cheese and butter until soft. slowly add milk and sugar until smooth. Remove from heat and add egg yolks to mixture.
Add wet mixture and dry mixture above into singular bowl, whisk until smooth
Whisk egg whites until foamy, gradually add lemon juice and sugar until soft peaks appear.
Gently fold egg white mixture into the cream cheese mixture until just mixed. Do not over stir as this will lower the fluffiness of the cake
Fill an oven tray with approximately 1-1.5" of water and create an aluminium tray for the cake tin to sit in to prevent water leaking in.
Bake at 180°C for 15 minutes, then 120°C for another 40 minutes.
Once done, allow the cake to rest by opening the door slightly and leaving it for 10 minutes. Serve!